---
V-Water Solution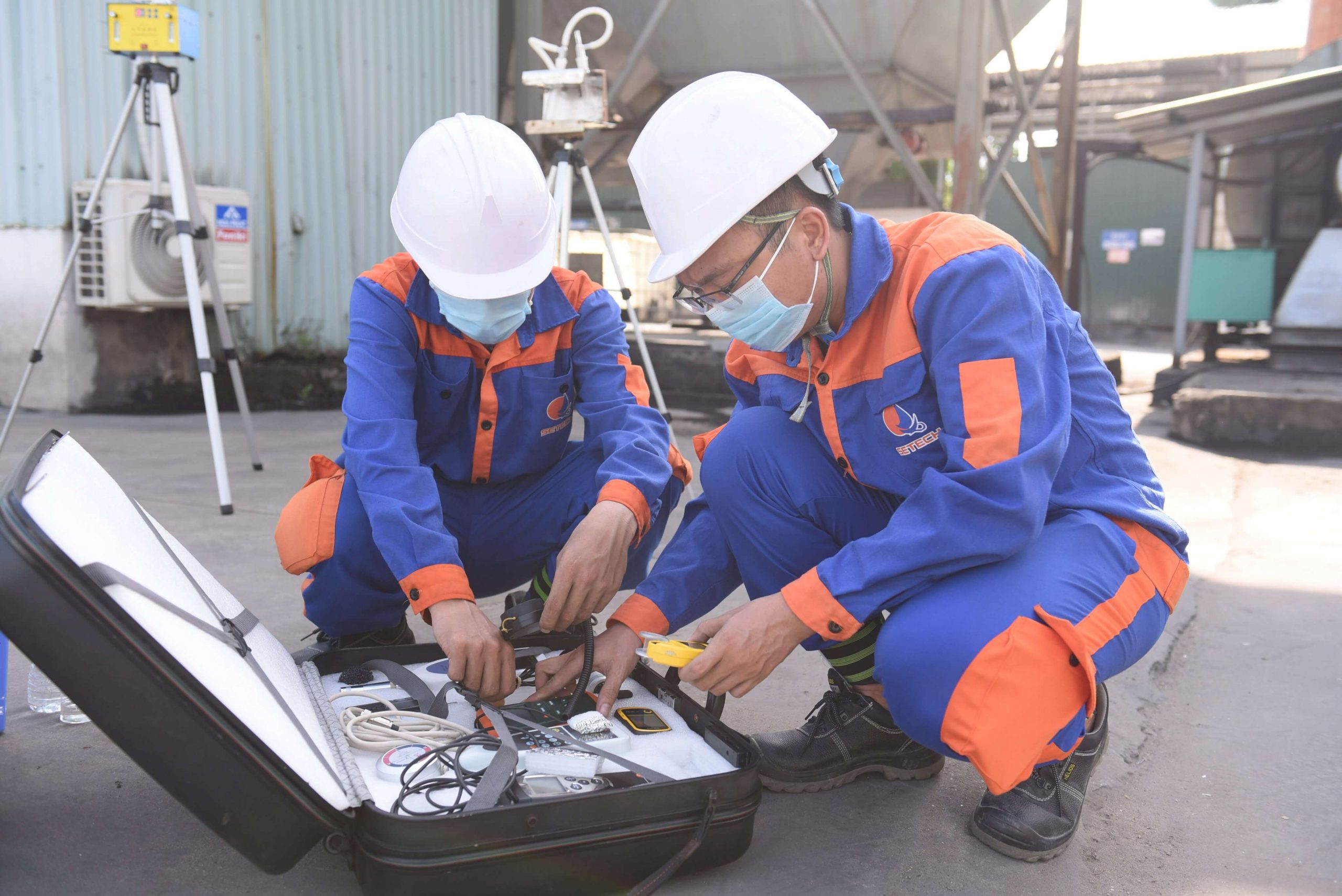 Environmental monitoring is one of the mandatory jobs to prepare periodic environmental status reports to submit to environmental management agencies. "Environmental monitoring is the regular monitoring of the quality of the environment with reasonable focus and focus to serve activities of environmental protection and sustainable development".
Environmental monitoring activities are always an inseparable activity of environmental protection. The importance of monitoring is increasingly confirmed, the environmental monitoring system is responsible for providing data, assessing the evolution of environmental quality in different areas to serve the requirements. immediate or long-term state management of environmental protection. According to the Law on Environmental Protection dated November 29, 2005, depending on the scale of activities and the level of environmental impact of each unit, each industry is different to have different levels and frequencies of environmental monitoring such as : monitoring of air environment, soil environment, water environment, noise, vibration … etc … Each monitoring program requires different monitoring sequences, procedures and techniques to be able to achieve results. Most positively, complete the completed report close to the content that the enterprise has committed to the environmental management agency before.

The specific objectives of environmental monitoring include:

Provide assessment of changes in environmental quality on a national scale, for the preparation of environmental status reports.
Provide assessments of the environmental quality developments of each of the focus areas observed to serve the immediate requirements of the state management levels for environmental protection.
Timely warning of unusual events or risks of environmental pollution and degradation.
Building a database on environmental quality for the storage, provision and exchange of information nationally and internationally.

Environmental monitoring includes:

Keep track of the number, status and developments of sources of negative impacts arisZing from the establishment's operations on environmental quality;
Monitoring flow / volume / frequency and periodically measuring, sampling and analyzing typical pollution parameters of waste generated from the operation of the establishment (wastewater, exhaust gas, waste solid, hazardous waste, noise, vibration, and other indicators); frequency of measurement, sampling for analysis at least every 03 months.
Periodically measure, take samples to analyze parameters related to sources of negative impacts of the establishment's surrounding environment (surface water, groundwater, air, soil) – if the establishment's area does not having common monitoring stations of state agencies; frequency of measurement, sampling for analysis is at least every 06 months.
Monitoring developments and current status measurement of factors (if relevant): erosion, slide, landslide, land subsidence; erosion of river banks, stream banks, lake banks, and coastlines; sedimentation of river beds, stream beds, lake beds, seabeds; changes in surface and groundwater levels; salinization; alum ingress; and other impacts (if there is no public monitoring station at the facility's area); measurement frequency suitable for each specific case.